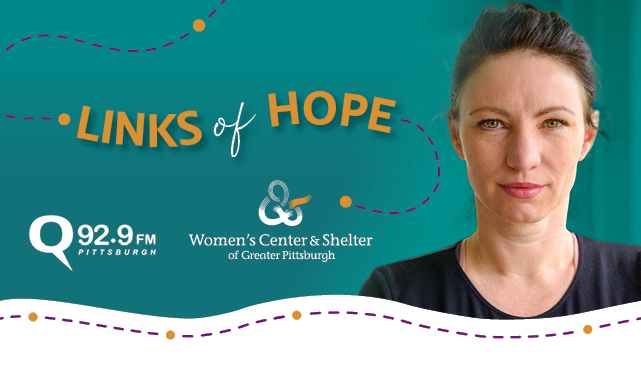 The pandemic presents unique challenges for many of us, but for those affected by domestic violence, it may mean sheltering in place with an abusive spouse or partner. Women's Center & Shelter of Greater Pittsburgh offers Emergency Shelter for those in immediate danger and additional specialized programs and services for adults experiencing domestic violence and their children.
As a show of support for those on a journey to survive and heal from domestic violence, Q92.9 and Women's Center & Shelter are launching Links of Hope. With your help, we are building a wall of names to show solidarity and to let victims and survivors know that they are not alone in the fight against domestic violence. When you add your name to Links of Hope wall using the form below, you will be registered for a chance to win a special Q prize.
Whether you're just discovering that you're in a dangerous relationship or are taking the steps towards safety, the caring staff of Women's Center & Shelter of Greater Pittsburgh can help. Support is a call or click away. Visit SurvivorJourney.org to learn more.