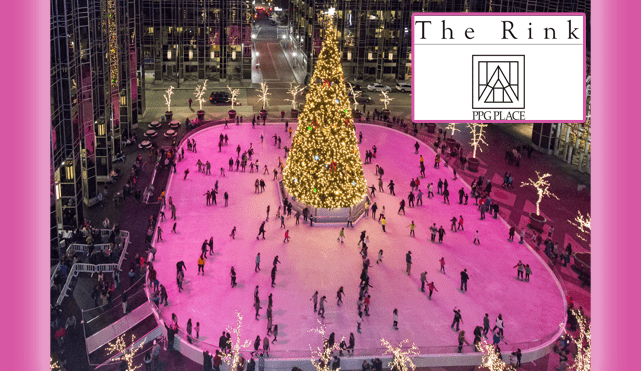 Lace up your skates at the coolest place in the City!  Celebrate the 20th Anniversary Season at The Rink at PPG Place – Your Downtown Holiday Playground!
Slide and glide in a spectacular one-of-a-kind outdoor setting featuring a dazzling 65-foot tree!  There's MORE SKATES! MORE ICE! –And UNLIMITED SAFETY FIRST FUN for all ages!  Create merry memories with family and friends!
AND, Santa says gift certificates make great stocking stuffers!
Open daily and all holidays through February 28th!  Reserve individual and group tickets skating sessions online! Visit The Rink page at PPGPlace.com…Your hot ticket to be cool!