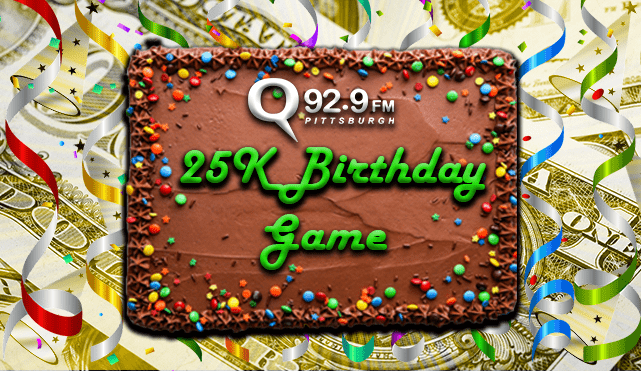 You have a chance to win $25,000 – just for having a birthday! Play the Q92.9 25K Birthday Game!
Three times each weekday in the hours of 8AM, noon, and 4PM – whenever you hear the Birthday Sounder, be the tenth caller at (412) 465-1929.
Give us your birthday – including month, day and year in that order. We'll enter the date into the Q Secret Birthday App! If it is a perfect match, you win the ultimate birthday gift: 25 THOUSAND DOLLARS!
Even if the dates don't match, you still get a present!  This week, win a $50 gift card to Bombash & Earley Botanical Skincare & Essential Oil Company, offering high quality, plant-based skincare, essential oil, and CBD products.  Visit BombashEarley.com.
Make it a REALLY HAPPY birthday with Q's 25K Birthday Game!
Must be at least 21 to play. Please read the full Contest Rules.