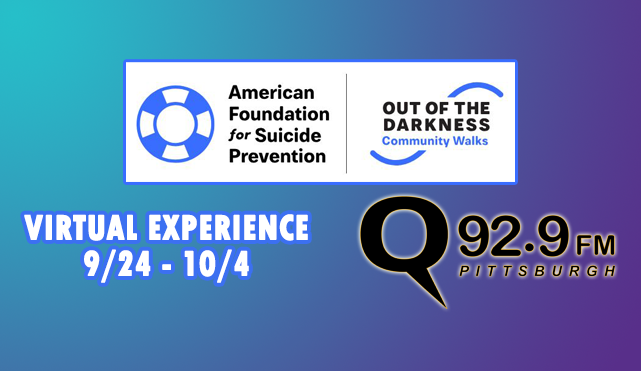 The Pittsburgh Out of the Darkness Walk is going to look different this year, but the message and mission remain the same – Save Lives and Bring Hope to Those Affected by Suicide.
Due to social distancing and safety guidelines, Q's Zak Szabo is proud to partner with the American Foundation for Suicide Prevention's Out of the Darkness Pittsburgh Experience for the week of September 28th leading up to an online opening ceremony on October 4th, at 11AM.
Check out all the online events for the week up to the virtual experience, including Tranquil Tuesday Yoga, Comedy for a Cause, and much more.
Visit AFSP.DonorDrive.com for full details on how you can join, spread the word, or donate.
We are always #TogetherToFightSuicide.