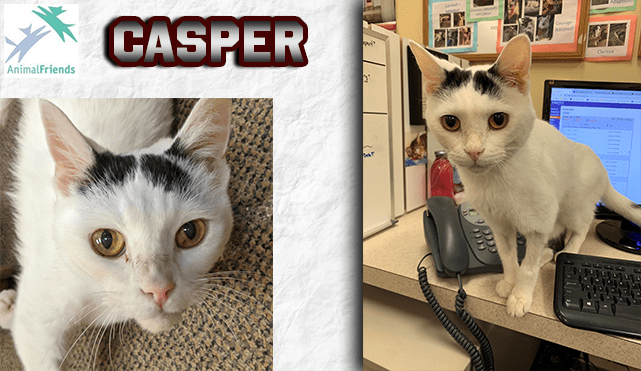 Casper has beautiful piercing eyes and is looking for her forever home! She is a seven-year-old Domestic Shorthair and the Animal Friends Pet of the Week.
Casper came to Animal Friends from a home with too many cats and the owner could no longer care for them all. Though Casper can get along with other cats, he also thrives as an only cat, as long as he has people he can trust and form a bond with.
Casper may take a little bit to warm up to new people, but once he is comfortable, he can be very affiliative and affectionate.
To learn more about or adopt Casper, visit his page by clicking HERE. For all things Animal Friends, please visit ThinkingOutsideTheCage.org.