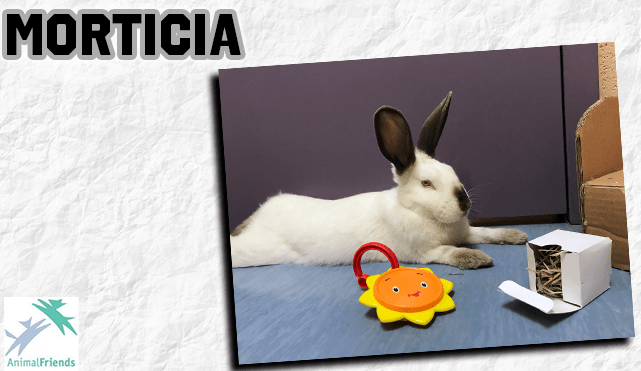 Say hello to Morticia! She is a one-year-old female Californian Rabbit and the Animal Friends Pet of the Week!
Morticia was rescued from a local park where she was abandoned with three other rabbits. Since arriving at Animal Friends, she has participated in a few BunRuns and has been well behaved since her first one.
She is a very curious and social bunny and likes to be petted on her terms! Some of her favorite foods include parsley, romaine, pineapple, and pumpkin.
If you would like to learn more about or adopt Morticia, visit her page HERE. For all things Animal Friends, please visit ThinkingOutsideTheCage.org.