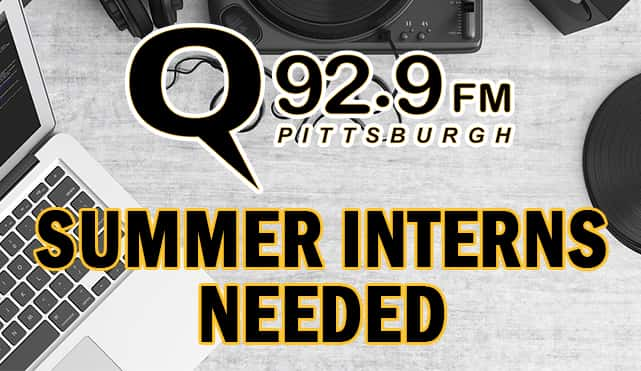 Want to see what happens behind the scenes of radio?  How about the chance to write on-air promotions, and even go to some of the hottest summer concerts?
Steel City Media offers an exciting opportunity for college students, who are interested in the world of radio.   Our internship program allows students to experience first-hand the reality of working in the radio broadcasting industry, within a Radio Promotions Department.  Interns will write for on-air, be part of the creative thinking for all social media platforms, work alongside Promotion Coordinators during on-site client remote, and interact with listeners.  All interns will be involved in planning and creating onsite promotions and station events, when they arise.  Responsibilities will include office work such as calling winners regarding prize pick up, creating prize forms, attending promotion meetings,  working in conjunction with the radio sales department, to name a few.  Hours for the internship can vary with possible weeknight and weekend work needed.
All interns must be enrolled in a College or University and receiving college credit. Students are expected to obtain and complete any forms necessary to receive credit for the internship. Steel City Media Internships are non-paid.   Steel City Media will assist students with the completion of such forms and provide information concerning duties and responsibilities.
Students must be responsible, organized, have a flexible schedule, and willing to have fun while they work!
Interested?  Please send your resume with a short bio about yourself to Promotions at jmiller@steelcitymedia.com.