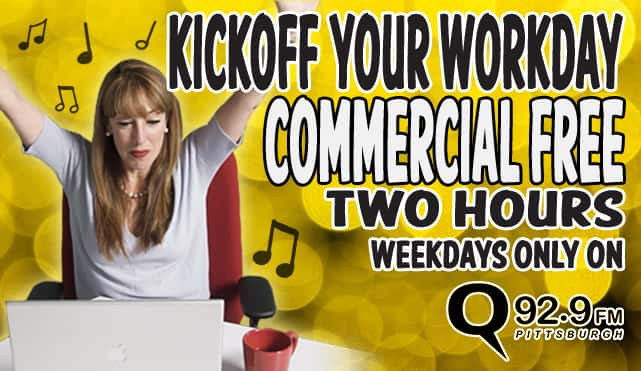 How much hit music can fit in two hours?  We'll find out…with Q92.9 FM's two hours of COMMERCIAL FREE music to kickoff the workday!  Tune in every weekday morning at 9:10AM for two straight hours of Nothing but Hits.  Get your workday started the right way.
This week is sponsored by Metropolitan Windows – the company that gives you a clear view.
Not near a radio?  Don't sweat it – tune in to our Listen Live stream anytime, or download our FREE Mobile App!