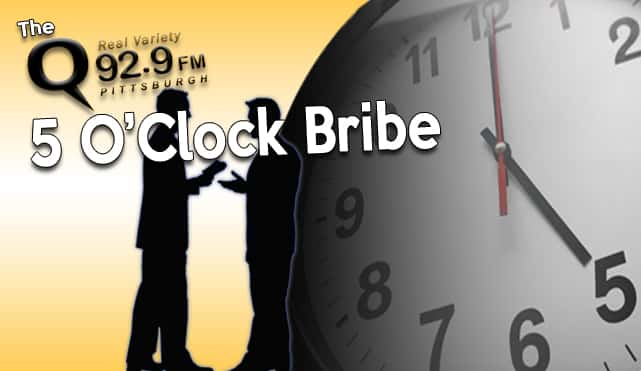 WE give you a ton of great music…YOU get a ton of great prizes! It's called the 5 O'Clock Bribe.
Here's how it works. Each weekday during the 5pm hour, Zak will tell you when to call! The tenth caller picks up a cool prize – like concert tickets, DVD's, CD's, passes, gift cards, and more!
In this bribe, it's a win-win for you – with great music and prizes!