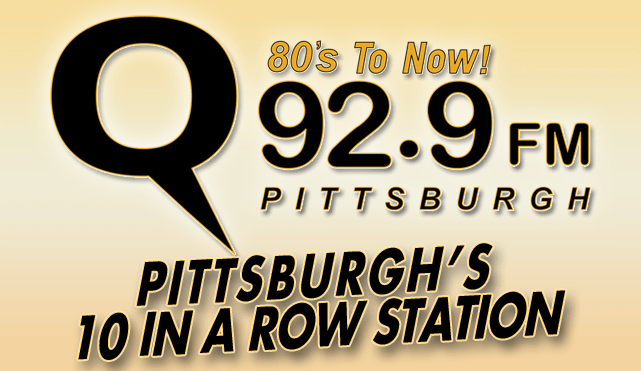 Get the most music on Pittsburgh's 10-IN-A-ROW Station…Q92.9!
Q92.9 made a New Year Resolution, to give you more music. We've got Diaz in the morning, followed by Debbie Wilde and 10-in-a-row all day long.  Be sure to listen in to Zak Szabo and the 5 O'Clock Bribe to win some great prizes every week.  End your day with Jenny Matthews at night!
For the best variety, tune in to Q92.9!  If you're not near a radio, check out our LISTEN LIVE button up top of the page to stream the station anywhere, and download our mobile app to keep up to date on the latest hits, concert announcements, weather, and giveaways!