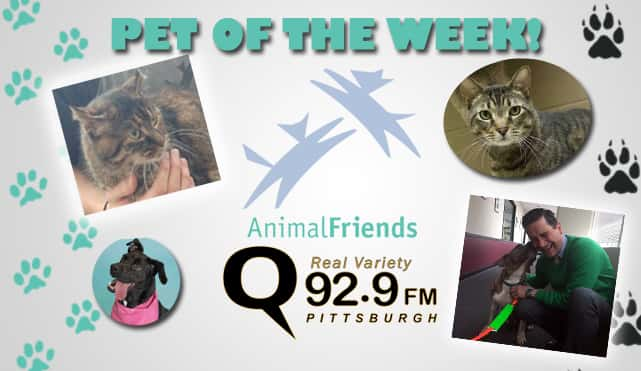 At Q92.9, we love animals!  Unfortunately, a pet doesn't always have a home, but we are determined to change that.  We're partnering with Animal Friends to have an animal from their shelter stop by our studios each Wednesday and meet with Zak Szabo!  Listen later in the day for an interview, and check here to learn more about the pets and how you can add one to your home!
Bow Wow Bingo
Sat., April 1| 6:30 p.m. | Greater Pittsburgh Masonic  Center
(3579 Masonic Way, Pittsburgh, PA 15237)
Everyone's barking about the fine food and fabulous prizes at Bow Wow Bingo! Join us for a night of bingo to benefit the dogs, cats and rabbits at Animal Friends.
Visit ThinkingOutsideTheCage.org/BowWow2017 to register now!