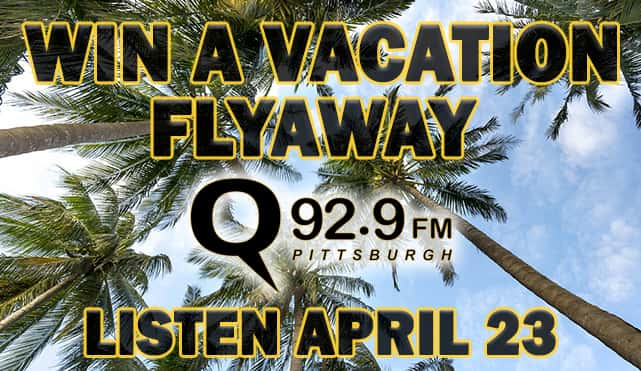 Q92.9 FM has sent local listeners on the concert flyaways of their lives – first it was Justin Timberlake in LA, then Charlie Puth in NYC, then Kelly Clarkson on The Voice Stage in California…so where to next?  How about a VACATION Flyaway somewhere warm this summer?
Listen to Diaz for the all the details on Monday (April 23rd) morning, 7AM!  After that, keep it on Q92.9 FM for your chances to qualify.  One lucky grand prize winner is flying out of here to enjoy the hot skies on a vacation trip!
Remember – all qualifiers are LOCAL on Q92.9 FM – Nothing but Hits!