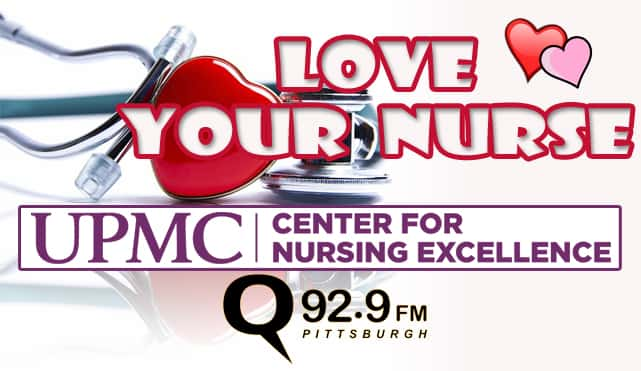 Q92.9 FM appreciates nurses everywhere, so we've partnered with the UPMC Center for Nursing Excellence to give a special Valentine's Day shout-out to all the amazing nurses in Pittsburgh!
Did a nurse take especially good care of you? Is your best friend a nurse? Do you work with a group of amazing nurses? ALL OF THEM DESERVE A SHOUT-OUT!
Enter below with your shout-out, and you'll be automatically registered to win 2 boxes of Sarris Candy (one for you and one for your nurse), sponsored by UPMC.  One grand prize winner will also receive a 4-pack of lawn tickets to see the Dave Matthews Band at KeyBank Pavilion on June 1st!
Nurses, choose your career ladder through over 50 specialty nursing roles available at UPMC. Learn more at UPMC.com/NursingCareers.