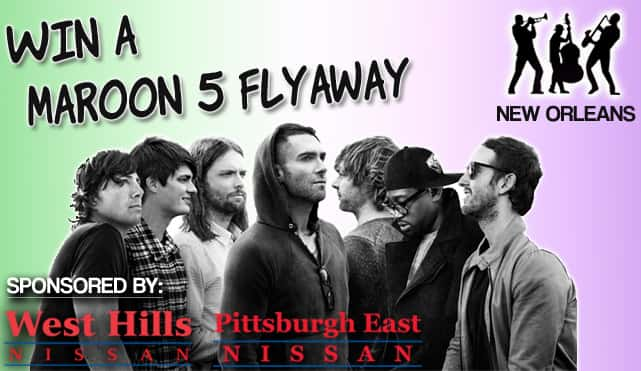 Maroon 5 won't be coming to Pittsburgh anytime soon unfortunately….
That doesn't matter to us though! This is your LAST WEEK to qualify to see Maroon 5 at the New Orleans Jazz & Heritage Festival on Saturday, April 29 PLUS other incredible acts that day.
Since we're flying you down for the weekend, you and your guest will be able to take in all the sights, hang out on Bourbon Street, and listen to all kinds of music!
You can reach studio line at 412-333-5483.
Sponsored by: